2nd Edgware Scouts is entirely run by volunteers.
We are parents, past Scouts, friends, neighbours and other people who believe all young people should be taught life skills and have opportunities for adventure!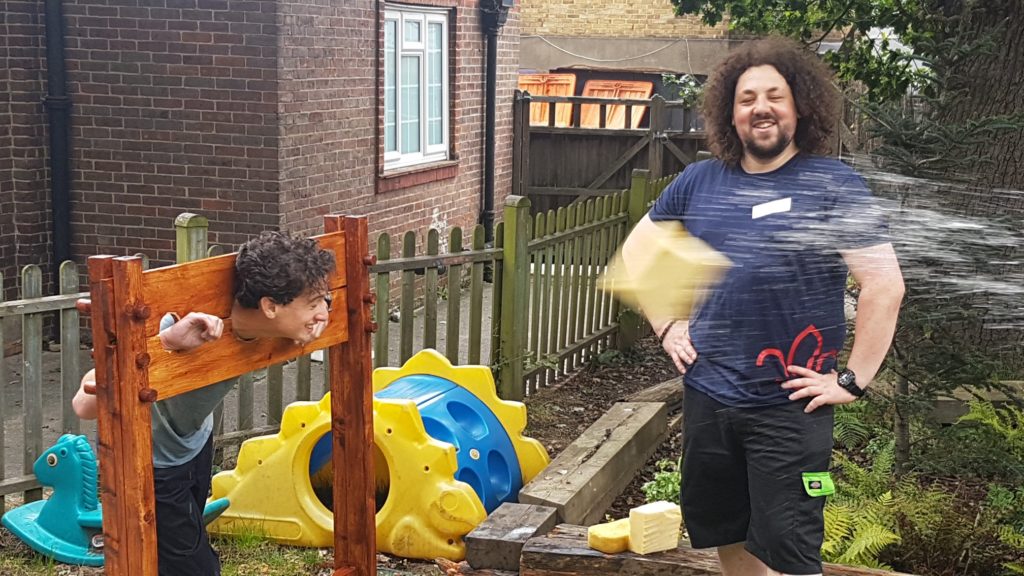 We balance our volunteering around our family and work commitments, we support each other to practice sustainable volunteering – because it's #GoodForUs and good for the world!
We're always growing our team and everyone has skills or experience which could support us – if you're looking for a flexible and rewarding hobby check out our teams below and get in touch for a chat!
Admin Team
Our tools are project planners and emails. We excel at organising information, figuring out bureaucracy and helping the other teams navigate their paper trails.
The Finance Team
We're all about numbers, making sure our little charity is paying its bills, reimbursing volunteers and helping the other teams stay within their budgets
The Hut Team
Actually called the "Scout Active Support", and with the very cool initials of "SAS", we keep our building standing and work to make it even better. From putting up shelves to cutting the lawn and finding out if we can get solar panels
The Leadership Team
The leaders are the most visible volunteers. They're on the front lines reminding young people to tie their shoe laces, organising activities that are fun, safe and educational and trying to find out who's left a pair of socks behind.
The Group Executive Committee
The GEC are our superstar Charity Trustees – the guardians of our charity responsible for making sure we're meeting our charitable aims (creating awesome young people).
They ask questions like "What do we need to do today to make sure we're still Scouting in 10 years time?" and support the other teams in their projects.