Join us for a day of activities to celebrate our 90th year!
We normally throw just one big open day each year, but since this is a special one we've got a packed day of fun, friends and food!
When's the fun?
5th October 11am-6:30pm. See below for more timing details!
What's happening?
Great Big Quiz of the Year!
Lunch
History Room
Bury a Time Capsule
Past Leaders & Members Reunion
Record a video diary
Sponge the Leader
Selfie Booth
Lem the amazing Rope Maker
Evening social (18+) with a film night for younger people.
When should I come?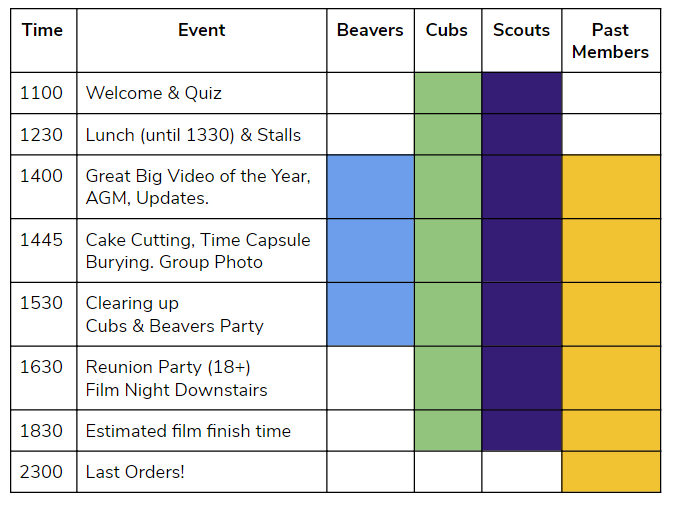 Address & Transport
The Scout and Guide Centre, Rectory Lane, HA8 7LG
Please walk, cycle, scoot or come by bus if you can. There's plenty of Jetpack parking on the roof and spaces to lock bicycles up in the car park.
Car Parking is very limited. Street parking is limited to 90 minutes. The Broadwalk paid car park is open all day and is a 5 minute walk. If you have mobility or transport issues and would like to request a space inside our own car park – please get in touch with Sami.

Get Your Free Tickets
Error: Contact form not found.